Slappa M.X. HardBody Netbook Case 7-12"
Featured Reviews
Dave Thomas
19/03/2011

Looked for ages for the perfect case

After spending a good while searching for the perfect case for my Acer Ferrari one 200, I came across this. My main reason for buying such a sturdy case was the way I treat my computer and the environments it goes into. Main requirements were.. it had to be a hard case due to spending alot of money on the netbook not to mention the amount of man hours spent loading software, reports etc.., it needed to house my power cable, extra battery and pen drives.

I had tried numerous cases and found they were not sturdy enough in construction, I even made my own out of a alloy flight case, which worked well but extremely cumbersome to cart around. Finally I came across this on the net, and thought why not, I'll give it a go.

Brilliant, its the perfect accessory for my netbook. It feels as though it was made just for me. Hard shell, excellent and I really do mean excellent protection. Netbook fits perfect, well made and well thought out placement of pockets. when my netbook is out of the case, I close the case and place it on top of the case as it allows good heat dispersion, this is instead of the netbook being directly on my lap and cloth from my pants blocking the vents. All in all I would definitely recommend this to anyone who want to protect there netbook investment. Another good thing is my TomTom Sat Nav also fits perfectly into the one of the pockets.

I ordered this from Gearzap and it came the next day, so all in all, perfect service, great product and a very happy customer

saburns8
01/02/2011

The best cost effective way to protect your Notebook

Having taken many weeks researching which Notebook represents the best value in terms of performance, weight, battery life and build, it took me minutes to choose the best way to protect my investment.

I chose the Slappa M.X. Hardbody Netbook case because it offered the ultimate in protection with an attractive but durable exterior and a soft padded interior. Inside are pockets for the usual bit and bobs that I need for mobile computing.

Next to my Notebook the Slappa Netbook Case is the best investment I have made.



Read 2 customer reviews
Product Description
Are you looking for the hardcore protection? Then look no further, the M.X. HardBody case will fit the bill. Engineered from lightweight, Duroshock X-EVA HardBody shells, the M.X. HardBody will absorb almost most anything you can throw at it (it's fire retardant, water resistant), protecting your precious device from this harsh and crazy world.
The inside can accommodate all netbooks and ultra-portables from 7"-12.1", it could even accomodate your iPad or other small devices. The lock-down strap will nestle your device into a heavily padded compartment. There is plenty of room for your charger, cables and other accessories too. On the outer rear of the case are 2 "D" rings that enable you to add an optional shoulder strap.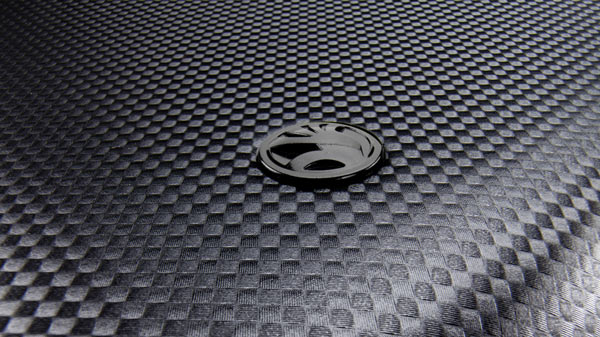 Key Features
- xEVA HardBody molded shell (waterproof, fire retardant)
- Black Diamond nylon-weave outer finish
- Fits 7" to 12" Netbooks (adjustable inner lock down strap)
- Manufacturer-direct 360 Day Extended Warranty
- Industrial strength zipper with 2 molded alloy pullers
- Battery, cord, mouse storage pockets
- Custom printed SLAPPA crest twill inner lining
- Molded rubber logo patch
- 2 "D" rings for optional shoulder strap
Additional Information
| | |
| --- | --- |
| Product Number | 24313 |
| Manufacturer Code | SL-LP-105 |
| Brand | Slappa |
| External Dimensions (cm) | 32 x 25 x 9 |
| Internal Dimensions (cm) | 30 x 22 x 4 |
| Fits Laptops/Netbooks up to | 12.1" |
| Colour | Black |
| Case Material | EVA Hardcase |
| Style | Bag, Hard, Sleeve |
| Warranty | 12 Months |
| Availability | No |
| Weight (kg) | No |