Just Mobile UpStand for Apple iPad
Featured Reviews
Graham Woolcott
12/04/2011

Sturdy and in keeping with apple.

As I write this im yes to have my Ipad 2 in the post.
I bought the product ready for the arrival, all ready to sit in.

This stand is well built and in keeping with the metalwork on my other Mac products.

May have to get an iPhone stand to match now !!!!

BrownMafia
10/02/2011

Simple & Elegant

Amazing product in its simplicity! Slightly on the pricey side but one of the best stands out there in my opinion. Hope this helps!

Read 2 customer reviews
Product Description
Just Mobile UpStand is the high-style desktop stand for iPad. Precision engineered from aluminum, the UpStand's supporting grips are finished in rubber to hold your iPad firmly in place and keep it pristine. With solid construction and iconic design, the UpStand turns the iPad into a great centrepiece for any desk. It's compatible with most iPad cases including the official iPad case too.
Compatible with Apple iPad / 2 / 3 / 4 / Air.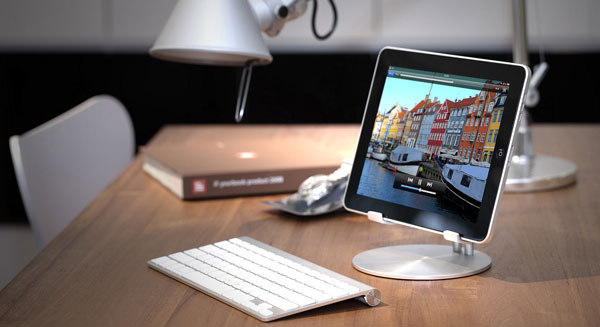 The UpStand will float your iPad at just the right height for desktop use - it's
perfect for working with a Bluetooth keyboard, watching movies or using the iPad as a digital picture frame
. It can hold the iPad horizontally or vertically, whichever way you need it. Add the right app, UpStand will even turn your iPad into a recipe book, alarm clock or TV. UpStand - standing up for the infinite possibilities of iPad.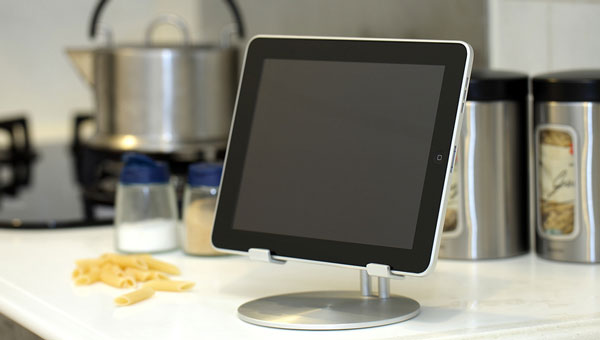 Features
- Solid aluminum construction
- Stylish and practical
- Non-slip feet
- Dazzling radial finish
- Can be used along with many cases
- Holds the iPad vertically or horizontally
Additional Information
| | |
| --- | --- |
| Product Number | 25769 |
| Manufacturer Code | ST-818 |
| Brand | No |
| Dimensions | No |
| Warranty | 12 Months |
| Weight (kg) | No |
| Availability | Show in stock only |