December 3rd, 2013
So. You're looking for the best tablet this Christmas? Well, when you've decided whether to go 7 inch or 10 inch (or even 8.9 inch), you'll have to decide between black or white (or even purple). Is it for you, your Mom or your sister or your brother (or even Gran)? Don't even get me started on Apple or Android (or even Windows). Confused already? Take a look at our guide to the best tablet choices this yuletide…
Tesco Hudl – best budget option
Tesco's first step into the tablet world has been a bigger one than many people expected. Although true tech-heads probably wouldn't touch one with a barge pole the purse friendly Hudl has found an army of admirers, proved by out of stock messages littering Tesco's website and the pre-Christmas clamour on eBay. But why? For a start £119 for the 1.5 GHZ A9 Quad-core processor and 16GB memory really can't be sniffed at (it could even be bought for under £100 when using Tesco Clubcard vouchers) and the ease of picking up a device at your local, friendly supermarket is sure to have encouraged tablet first timers. The Hudl was recently voted as the most family friendly tablet available by BBC One's The One Show and offers a convenient all-round Android package. Snap one up – if you can.
Nokia Lumia 2520 – best for work/play divide
The Lumia 2520 may be a late entry into Christmas 2013 having only been released on the 4th of December but it certainly shouldn't be forgotten. The Windows operating system may put off some seasoned Apple and Android users but the 'Desktop Mode', which turns the 2520 into a familiar looking desktop computer screen, is sure to be a hit. It also comes with a free Microsoft Office bundle making it perfect for work, while the Original Nokia Power Keyboard Case offers the full laptop experience as well as extra juice and functionality. The range of apps available on Windows compared to Apple or Android is still a downside but for now the Nokia Lumia 2520 seems to be shaping up as the dark horse for 2014.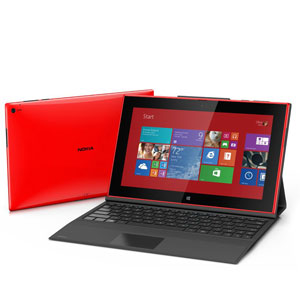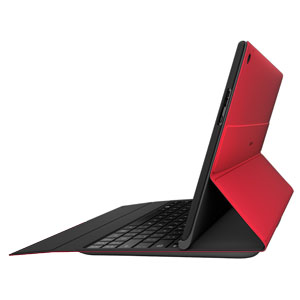 Kindle Fire HDX 7 / HDX 8.9 - best for novices
Amazon's previous HD versions of the popular Kindle have proved somewhat lacklustre, perhaps due to the fact they didn't really do that much more than their similarly styled Android competitors. So it was about time the Kindle series tried to step out of the proverbial box – and boy have they tried. The Mayday feature – which allows you to connect with one of Amazon's Tech Advisors when you need help with your device – has been received extremely well and offers something no other tablet can. The service is free and available night and day, and even allows your Tech Advisor to safely and securely remotely control your HDX, creating a 24/7 port of call for technical tragedies. Perfect for your Mom/Dad/Grandparents if you want to avoid the 'I can't get BBC iPlayer/Sky Sports/Sudoku to work!' phone calls.
Sony Xperia Tablet Z – best for showing off to your friends
Apart from the excellent 8.1 megapixel camera, super fast SnapDragon processor and an ultra slim profile the Sony Xperia Tablet Z stands out for one reason – it's waterproof. This may gloss over you as a gimmick but the Z tab comes into its own in ways no other devices do. The tactile design (including toughened, scratch-resistant glass) fits into any environment and could be used in the kitchen, around the pool and even in the bath with no worries. However, once you've wiped down your screen you'll realise the real star of the show is the Z's truly awesome 10.1″ Bravia HD Display which pumps out screen quality and colour clarity to turn your friends Scrooged with envy.
Apple iPad Mini – best all-round
Stephen Fry once described having an iPad as like having a dog. His reasoning? People don't own a dog because of the tricks and functions they perform, they own a dog because they love having them around, they own a dog because they are human. "People want engagement." he said. "They want to stroke and feel and use all their senses to enjoy something. You can dress it up in words like 'immersive' and try to control it. But you have to forget all that and go for the gut and the heart". In terms of 'tricks' the iPad Mini (£249) and the iPad Mini Retina (£319) version may still lag slightly behind some similarly priced tablets but in terms of beauty (oh the beauty!) it is arguably unmatched. Remember a 'dog' is for life, not just for Christmas…