Advanced Faux-Leather Flip Case for Amazon Kindle Keyboard - Black
Featured Reviews
Edmal
24/06/2011

Advanced Faux-Leather Flip Case for Amazon Kindle

I bought this case recently. Very good quality at a fair price. Fits the Kindle nicely and gives easy access to keypad and and keys. The stand is a gem. A really smart case that makes for a smart looking Kindle. Well worth the purchase and delivery was quick. I recommend this case

Edmal

Cornelia
16/03/2011

A solid and practical protection for your Kindle

The Advanced Faux-Leather Flip Case is a great alternative to the expensive cases offered on Amazon. It looks stylish and professional and protects the Kindle well without being too bulky.

The self-standing function of the case is great when you are reading in cold surroundings and would rather keep your hands in your pockets or wrapped around a hot cup of tea. I also find it rests nicely on my tummy when laid reading in bed.

The only minor drawback of this case is that it's hard to tap the right directional key because the case around it is quite tight next to the key.


Read 4 customer reviews
Product Description
This black faux advanced case has been specially designed to fit the Kindle Keyboard (formerly known as Kindle & Kindle 3). The case features cut outs to give you full access to all of the Kindles functionality, including the keyboard, side buttons, and connections as well as having speaker holes on the reverse.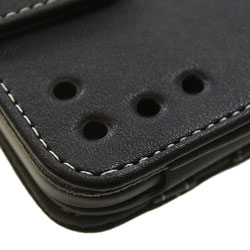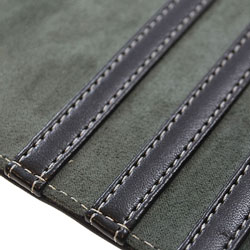 The exterior of the case is made from highly durable black faux leather material, giving excellent protection against scratches and knocks. The design is complemented by a white stitching finish along the edges. The interior is made from an ultrasoft microfibre, which ensures that your screen and keyboard are kept safe, and scratch free. The case is held firmly shut by a magnetic strap when closed.
The case also features an innovative built in stand, allowing you to place your kindle down and read it at a number of different viewing angles. The inside of the lid features 3 grooves to place the bottom of the kindle in, keeping it firmly held in place.
Features
- Strong, durable faux leather exterior
- Soft, protective microfibre interior lining
- Integrated stand with multiple viewing angles
- Specially designed for the Kindle 3
Additional Information
| | |
| --- | --- |
| Product Number | 27398 |
| Manufacturer Code | No |
| Brand | No |
| External Dimensions (cm) | No |
| Internal Dimensions (cm) | No |
| Fits Laptops/Netbooks up to | No |
| Colour | Black |
| Case Material | No |
| Style | Stand |
| Warranty | 12 Months |
| Availability | No |
| Weight (kg) | No |